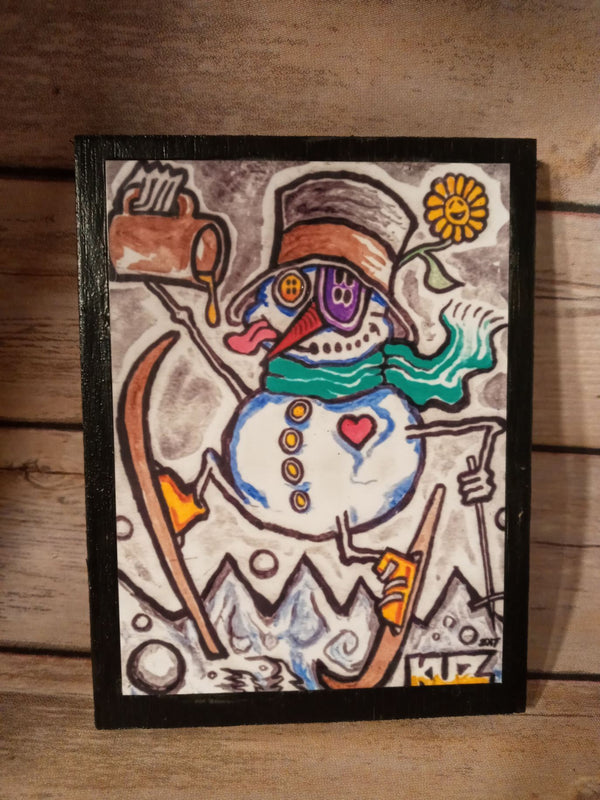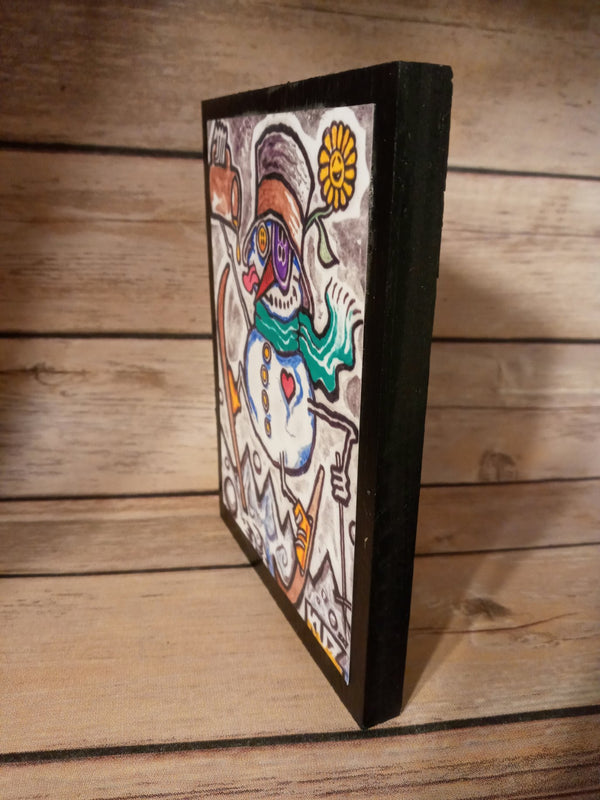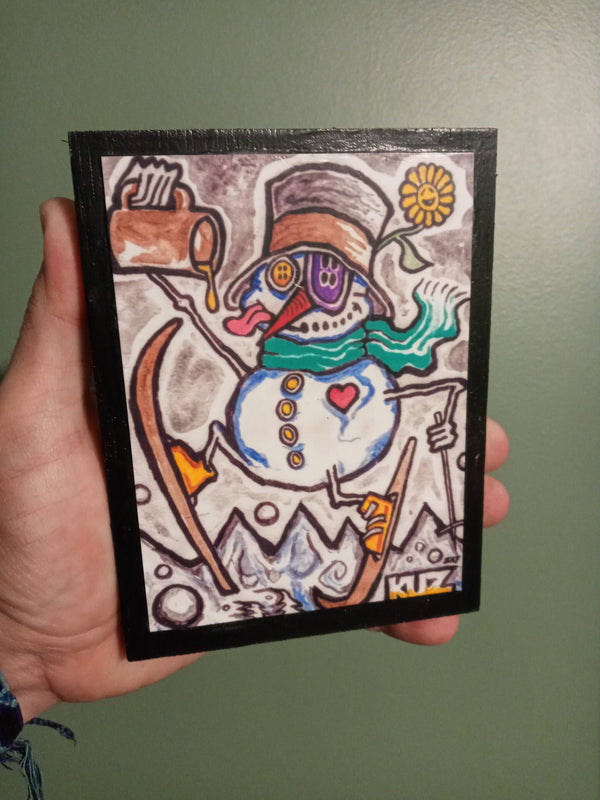 Thirsty The Snowman Wood Panel Print
Limited Edition Snowman Wall Art wooden Print Handmade approximately 4"x6" in size.
No two are alike! Made of solid wood and hang ready!
These make a wonderful Handmade gift of original artwork by Cosmic Moose Art!
*Custom requests and originals are always welcome please inquire!