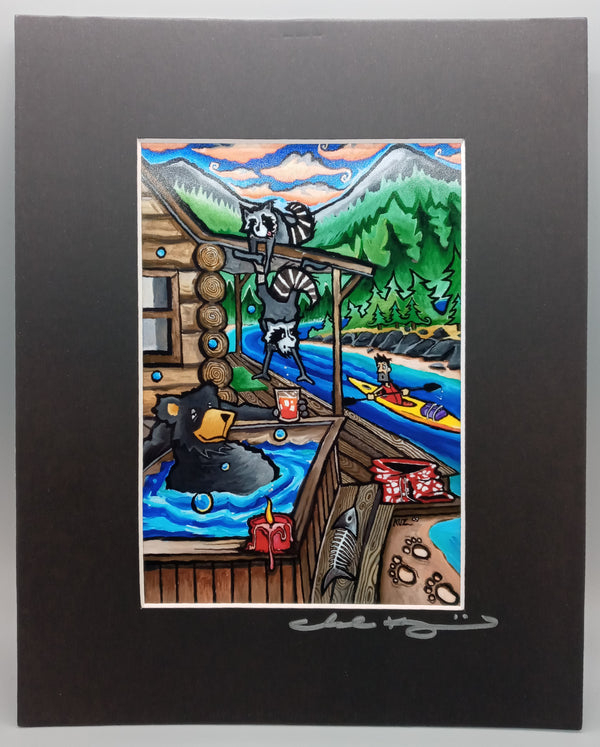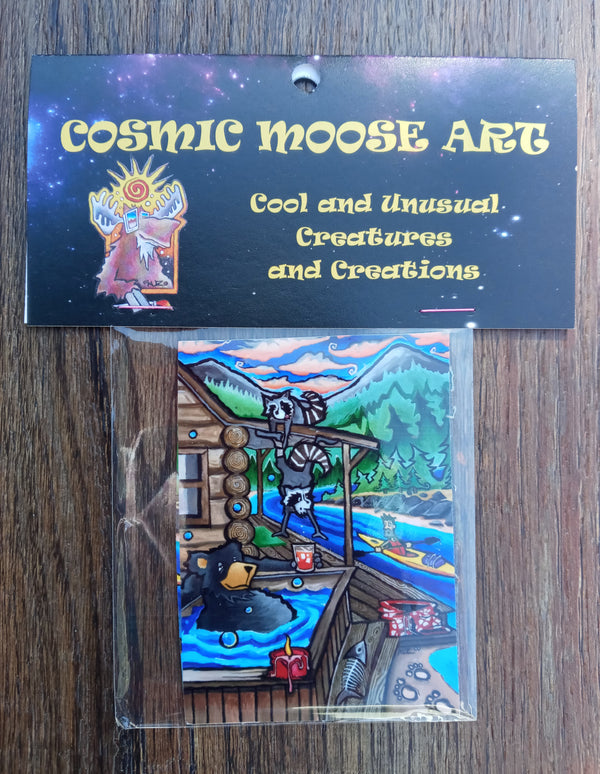 A bear relaxes in a hot tub while two raccoons try to steal his drink. A kayaker watches from the river with the forest, mountain range and cloud-filled sky in the background.
Enjoy this print on a variety of products including:

Limited edition, signed matted prints
Custom 4x6" wood panel prints
Oversize 15 oz coffee mugs
Greeting Cards 4x5" (blank inside w/envelope)
Magnets 2x3.5" 
*Custom requests and originals are always welcome - please inquire!