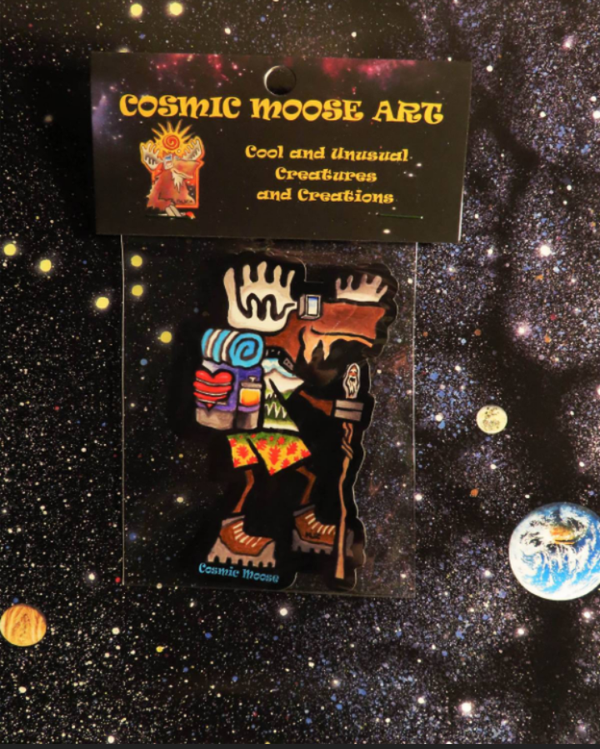 Cosmic Moose Art - Hiking Moose Vinyl All Weather Magnet!
Vinyl Magnet
All of our Stickers & Magnets feature a premium finish, Bold colors, a super clean cut, and a surface that's both durable and water resistant.
Made in The USA
$6.00 each  
Approximately 4"x3"
Cosmic Moose Art
Vinyl Hiking Magnet Full Color!!