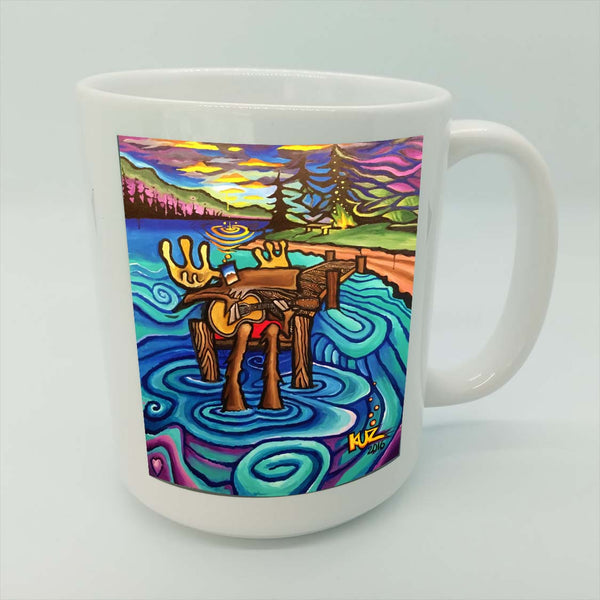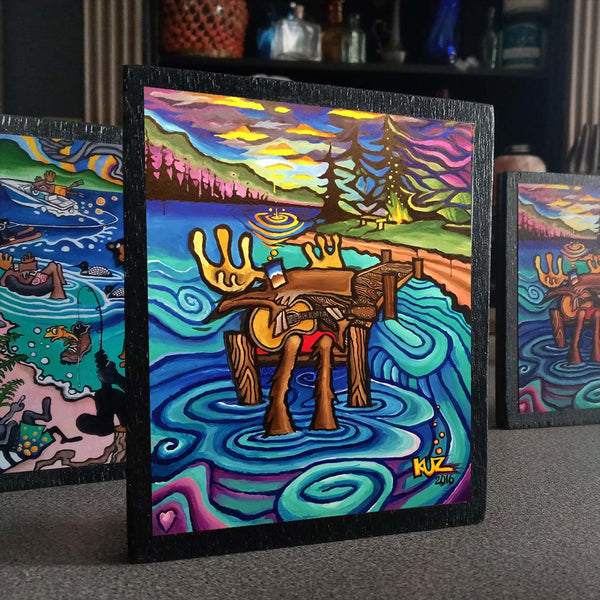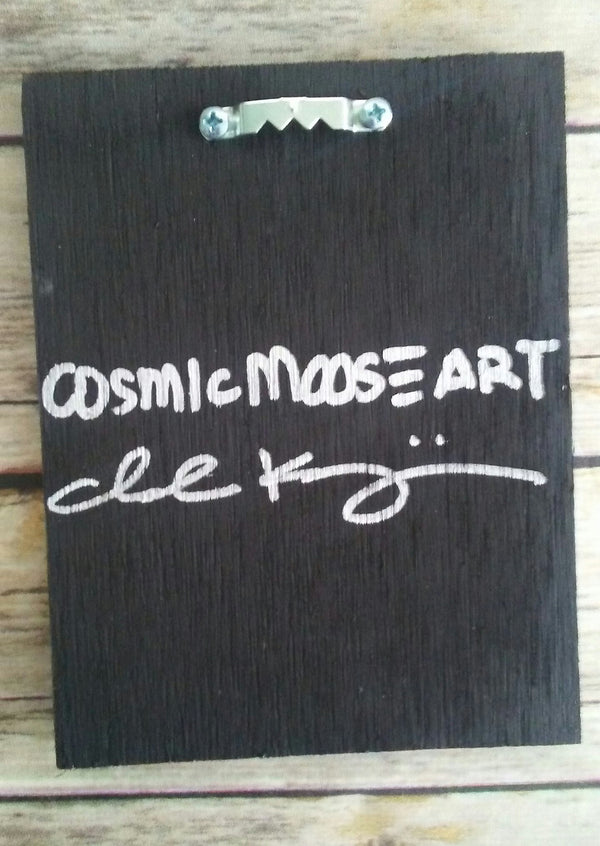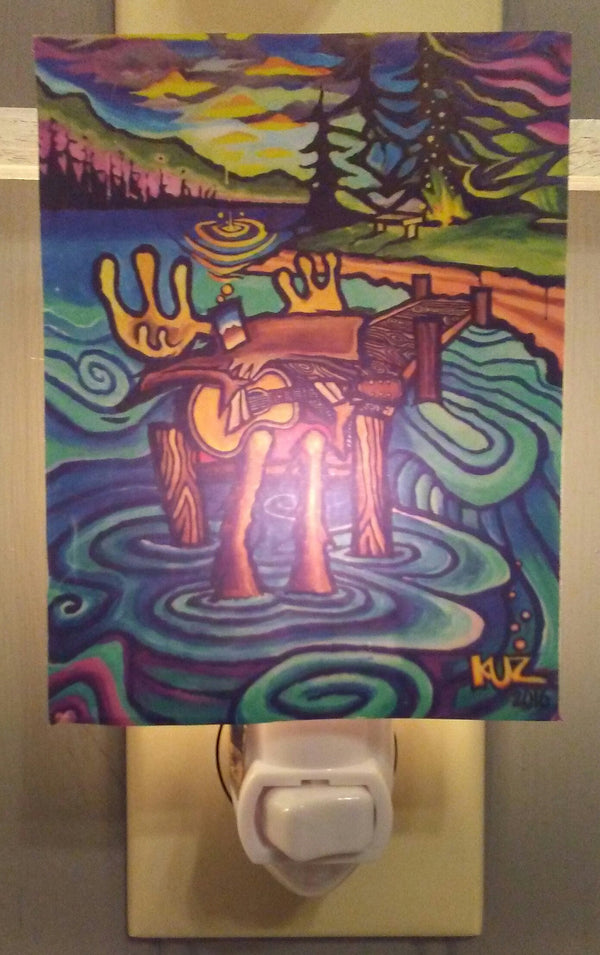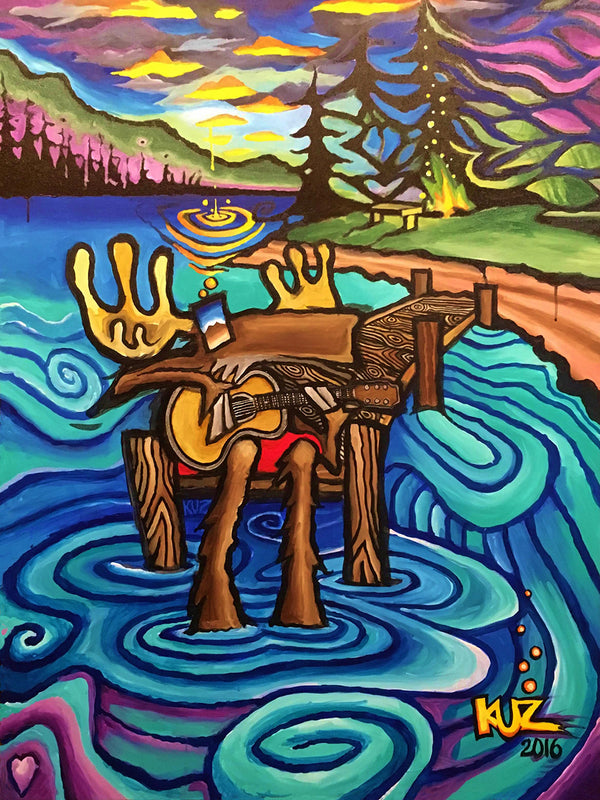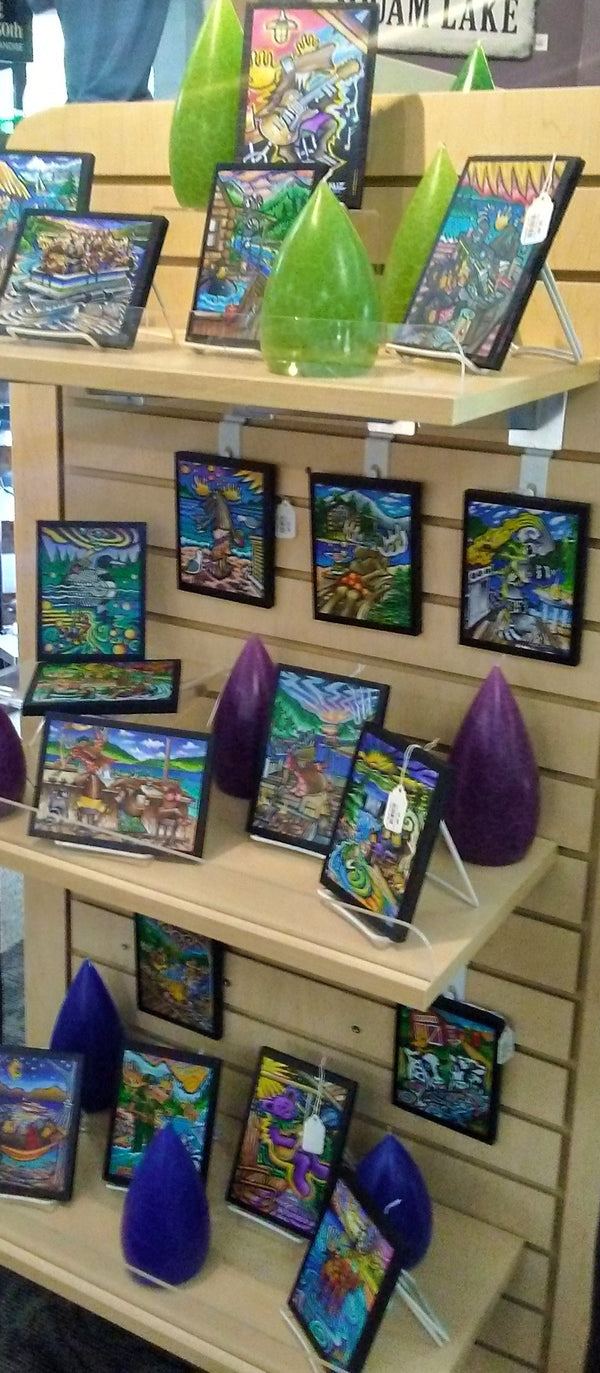 Good Vibes cool moose plays his guitar at the end of the dock as the water dances to the tune. Beautiful, multi-color sky spreads out over the mountains, trees, beach and lake. 
Enjoy this print on a variety of products including:
Limited edition, signed matted prints
Custom 4x6" wood panel prints
Nightlights 3x4"
Oversize 15 oz coffee mugs
Coasters 3.75" square flexible rubber
Greeting Cards 4x5" (blank inside w/envelope)
*Custom requests and originals are always welcome - please inquire!