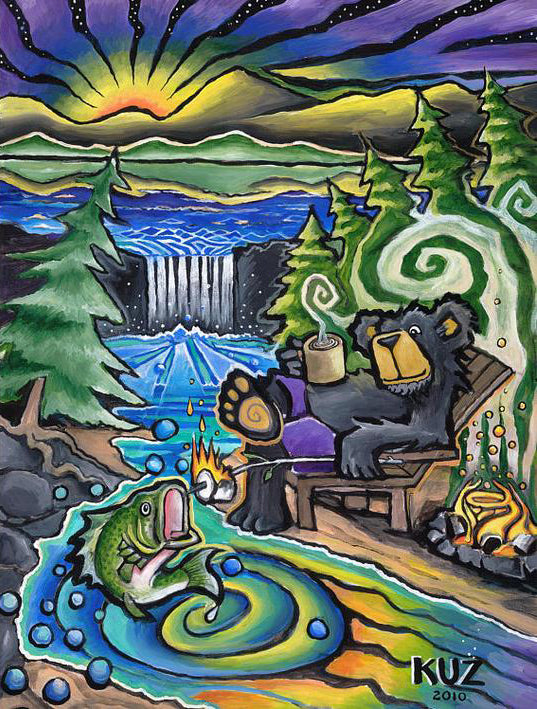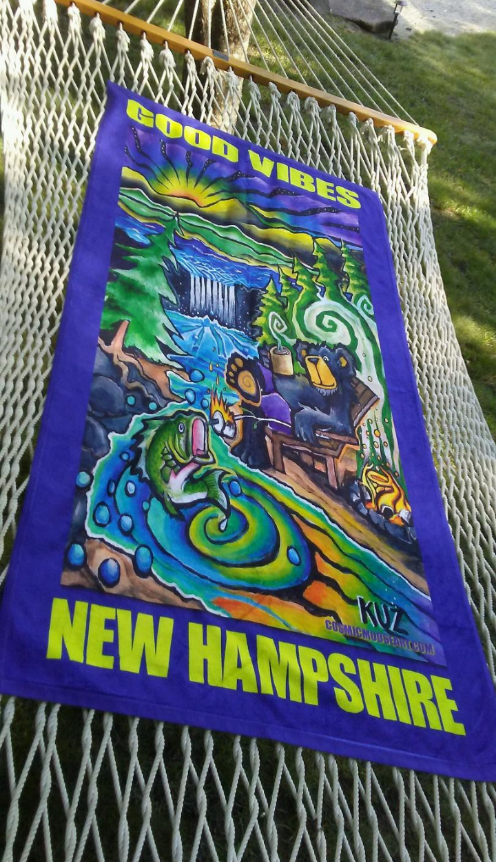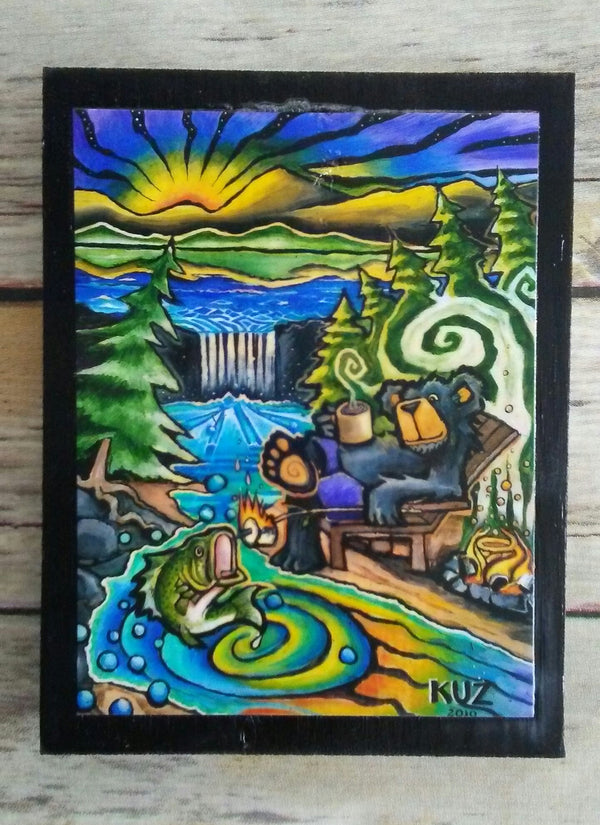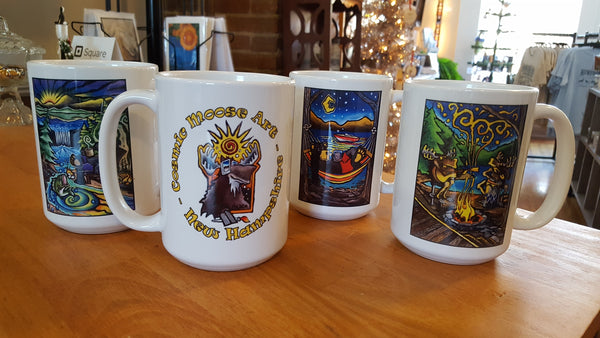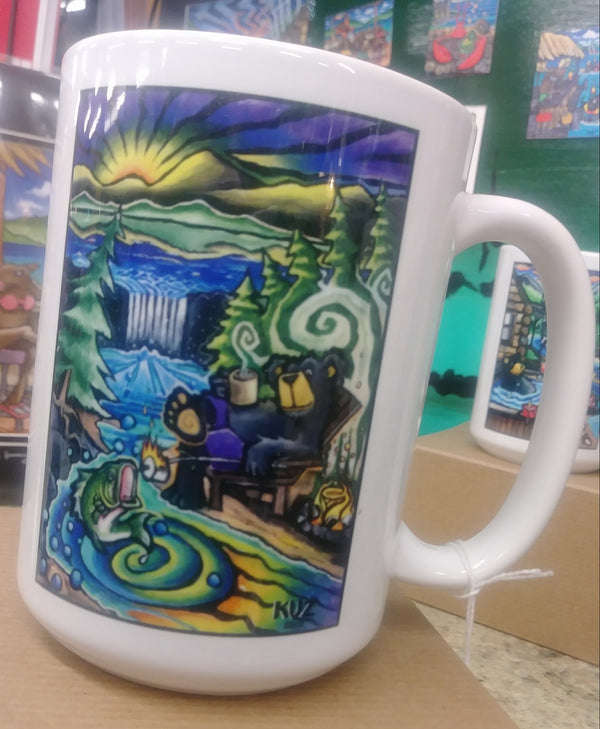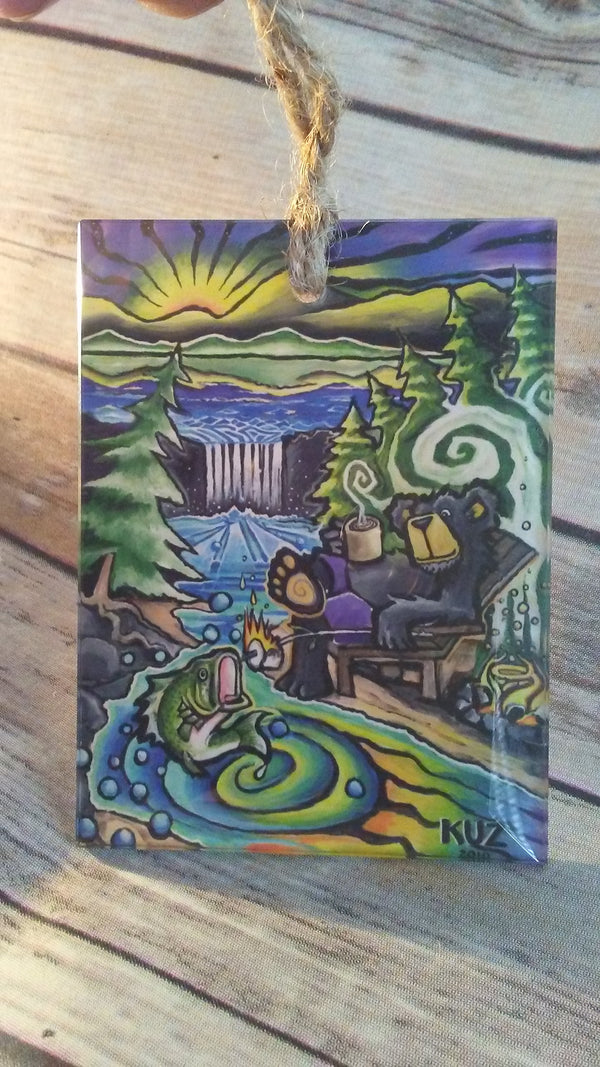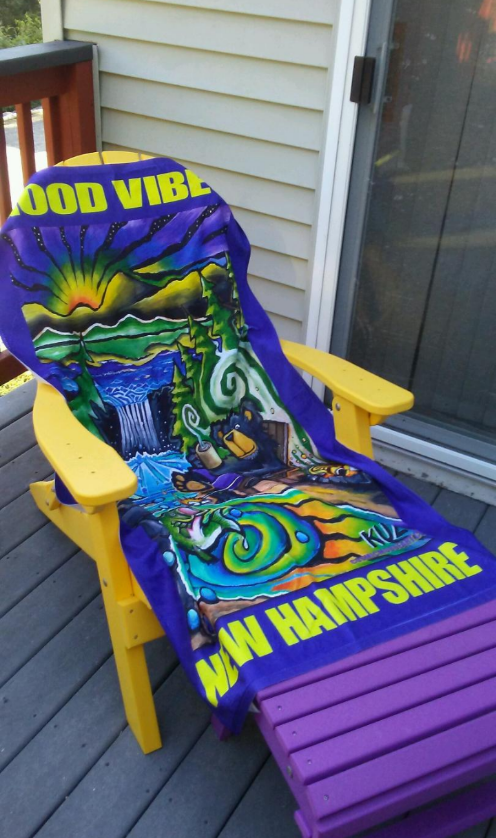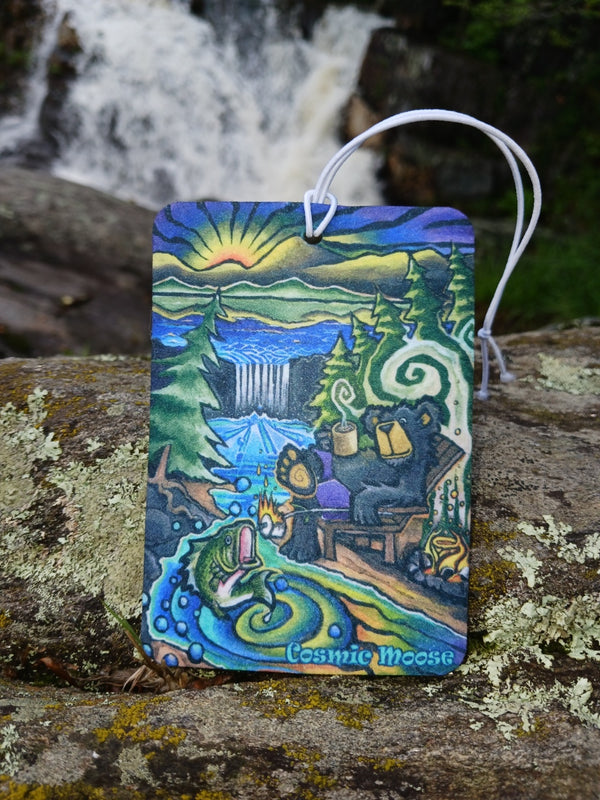 This relaxing scene shows a black bear enjoying his steaming coffee and campfire while he fishes in a swirling, colorful stream with a lit marshmallow. A beautiful sunset overlooks the mountains, forest and waterfall.
Enjoy this print on a variety of products including:
Limited edition, signed matted prints
Custom 4x6" wood panel prints
Nightlights 3x4"
Oversize 15 oz coffee mugs
Coasters 3.75" square flexible rubber
Greeting Cards 4x5" (blank inside w/envelope)
Glass Ornaments
Magnets (with or without New Hampshire)
Towels 30x60"
*Custom requests and originals are always welcome - please inquire!