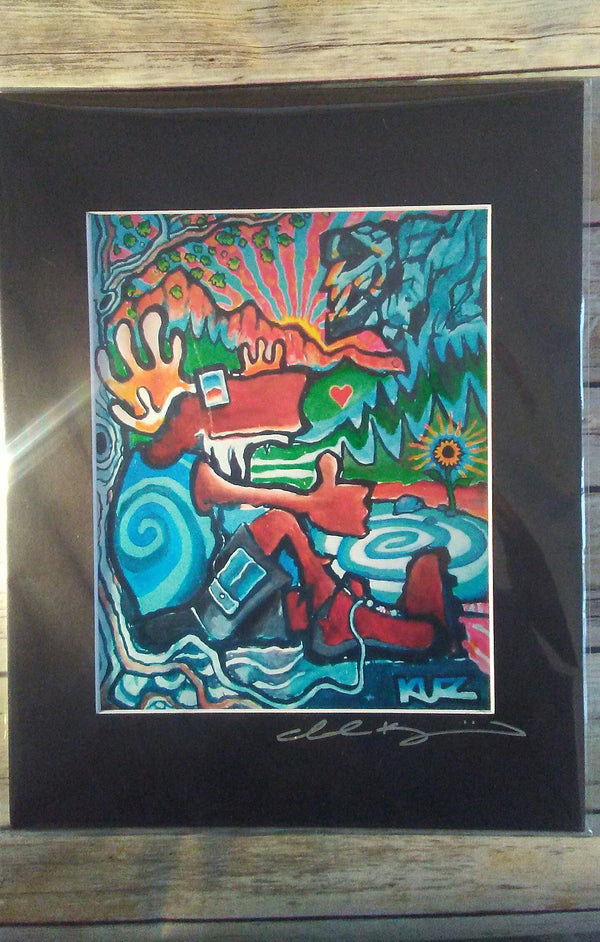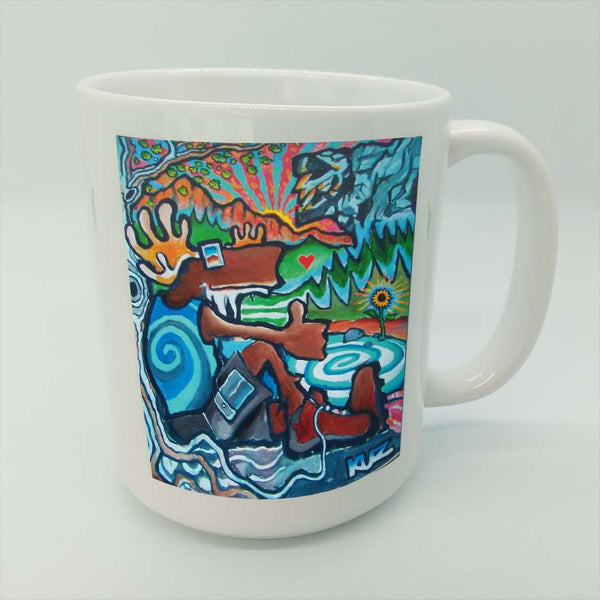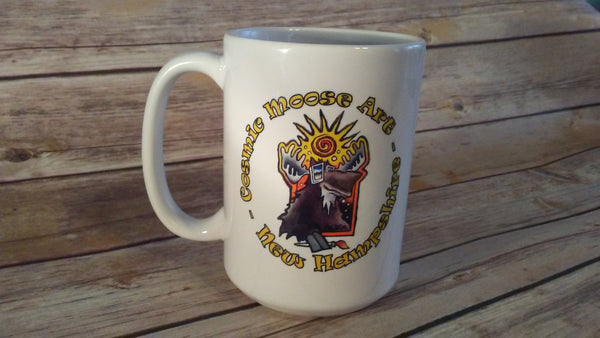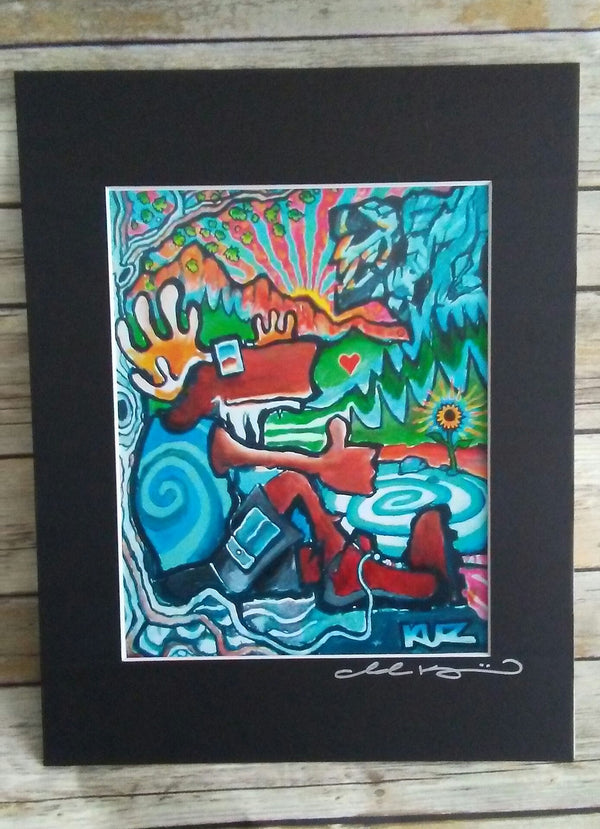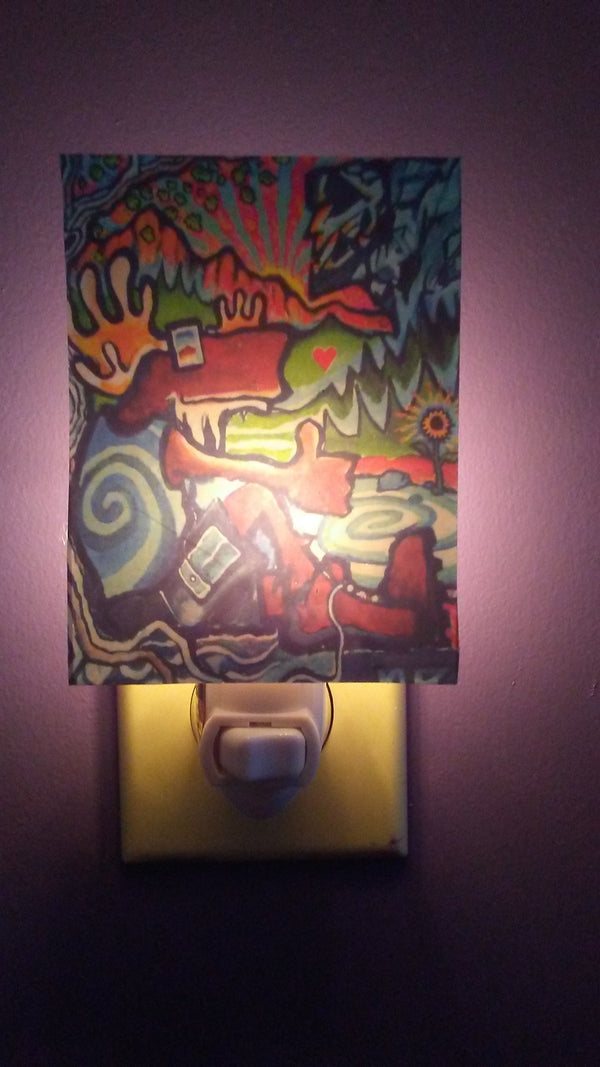 Hiking Moose symbolizes everything outdoors in the White Mountains of New Hampshire. The shoelace of the Moose's boot becomes one with the tree which represents our tie to nature and the circle of life. The Old man in the Mountain oversees the beauty of another beautiful day in paradise.

Enjoy this print on a variety of products including:

Limited edition, signed matted prints
Custom 4x6" wood panel prints
Nightlights 3x4"
Oversize 15 oz coffee mugs
Coasters 3.75" square flexible rubber
Greeting Cards 4x5" (blank inside w/envelope)
Magnets 2x3.5"
Glass Ornaments
*Custom requests and originals are always welcome - please inquire!